Our Doctor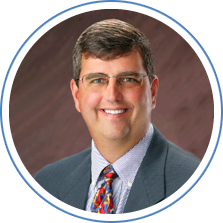 Ronald K. Olm, DPM
RONALD K. OLM, D.P.M., FACFAS, C-PED.
Personal Information
Born and raised in Bellaire, Michigan
Married with 4 fantastic children
Education
Associates of Science Degree from Northwestern Michigan College – Traverse City, MI
Bachelors of Science Degree from Michigan State University – East Lansing, MI
Certified Medical Technologist – Borgess Medcial Center – Kalamazoo, MI
Doctor of Podiatric Medicine (D.P.M.) from Scholl College of Podiatric Medicine – Chicago, IL
Surgical Residency at The Podiatry Hospital of Pittsburgh – Pittsburgh, PA
Certifications and Fellowships
Board Certified – American Board Orthotics, Prosthetics and Pedorthics
Board Certified in Foot Surgery – American Board of Podiatric Surgery
Professional Memberships
Michigan Podiatric Medical Association
American Podiatric Medical Association
American Academy of Podiatric Practice Management
Hospital/Surgical Affiliations
Munson Medical Center
Kalkaska Memorial Health Center
Dr. Ronald K. Olm is a native of Northern Michigan. Originally from Bellaire, he graduated from Bellaire High School in 1981. Ron then attended Northwestern Michigan College in Traverse City where he received his Associate of Science degree in 1983. He then went on to earn his Bachelors of Science from Michigan State University in 1985. Ron then spent the following year becoming certified as a medical technologist interning at Borgess Medical Center in Kalamazoo, Michigan. In 1986 he was accepted into the Dr. William M. Scholl College of Podiatric Medicine in Chicago Illinois. For the next four years Ron gained the knowledge, and developed the skills necessary to practice podiatric medicine. In 1990 he successfully completed his training earning his Doctor of Podiatric Medicine (D.P.M.) degree. From 1990 to 1992 he participated in an advanced two year surgical residency at the prestigious Podiatry Hospital of Pittsburgh, Pennsylvania.
Following the successful completion of his residency, Ron and his young family returned to Northern Michigan to set up practice in Traverse City. In August of 1992 Ron opened the doors of Grand Traverse Foot and Ankle Center, P.C. It has now been nearly 30 years that Dr. Ronald Olm and his staff have been actively helping the people of the greater Grand Traverse area lead healthier, happier lives due to improved foot and ankle health.
It is never too early to begin seeking professional care for your feet. Our feet need to take us a long way in life, and by keeping them in good condition it will lead to a healthier, happier journey. Dr. Olm is committed to helping every member of your family achieve optimal foot and ankle health. Let Dr. Ronald Olm and the staff at Grand Traverse Foot and Ankle Center, P.C. help you put your best foot forward as you move down life's path on your own journey.